PRICES & PICKING
---
Prices are a guide only and the actual price you pay may vary up or down depending on the current prices in the shop on the day of picking. Prices will be updated regularly on the website to ensure they are as accurate as possible.
As products/brands change in-store daily, if you are happy to receive substitues please indivate this in the delivery note section before finalising your order.
Regulators
Butane Clip-On Regulator 21mm
Low pressure Butane gas regulator for use with portable heaters range with 21mm Clip-on inlet connection, and effortless on/off lever to clearly indicate when your gas is switched on or off.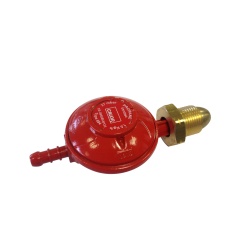 Propane Screw-On 1.5kg/h Regulator
Low pressure Propane screw on gas regulator by the Calor Essentials range featuring a standard propane POL connection and designed for use in both domestic and industrial settings.